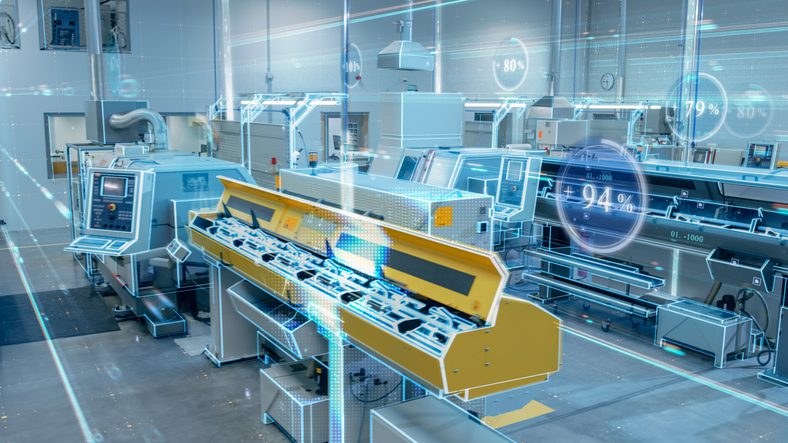 Masterclass Digitale Connectiviteit
Voor Smart Industry is connectiviteit essentieel. Tegenwoordig kan alles realtime digitaal gemeten worden met sensoren. Dankzij de informatie die uit deze metingen komt kunnen de fabriek beter draaien en met minder fouten. Er kunnen sneller machines bijgesteld worden en men kan beter te reageren op vragen van de klant.
Optimale connectie is hiervoor een belangrijke voorwaarde. Denk aan de connected klant die online zijn product of order configureert, connected operators en monteurs die realtime werkinstructies krijgen en metingen en registraties doen voor het optimaliseren van het proces.
Maar hoe zorg je voor de connectiviteit? Bekabeld of draadloos door de lucht? Alle sensoren een eigen vaste kabel is geen optie, zeker niet bij mobiele opstellingen. Flexibiliteit in de opstelling en verplaatsing van machines is wenselijk of soms zelfs een must. Dus het moet (voor een gedeelte) mobiel. Maar hoe en met welke techniek? Bluetooth, 5G, Wifi?
In de Masterclass Connectiviteit komen alle varianten naar voren. Met de voor- en nadelen van elke techniek. Met een gedeelte theorie en natuurlijk de praktijk.
Planning:
De Masterclass wordt gegeven op 23 september in of nabij Groningen.
10.00 – Welkom
10.10 – Introductie Hanze
10.30 – 5Groningen
11.00 – 5G (TNO)
12.00 – Pauze
13.00 – 5G in de praktijk (KPN)
14.00 – De praktijk; wat kun je doen met een optimale connectiviteit mmv IJssel
15.30 – Voor de liefhebbers: verdieping op concrete vragen door de verschillende kennisdragers
17.00- einde
Toelichting:
De Masterclass wordt gegeven door o.a.: Peter Rake (5Groningen), Mark Peters (IJssel), Rix Groenboom (Hanze), Paul Cobben (KPN), Floris Drijver (TNO). Zij zijn na het praktijk gedeelte beschikbaar om individuele cases en vragen te bespreken. Maximum aantal deelnemers: 15 bedrijven met max. 2 personen per bedrijf.
Deze Masterclass wordt u gratis aangeboden door (de partners van) de Smart Industry Hub
Doelgroep
Noordelijke productiebedrijven uit de maak- en procesindustrie.
Investering
Deelname aan de Masterclass Digitale Connectiviteit is kosteloos voor Noordelijke bedrijven uit de proces- en maakindustrie. Dit wordt mogelijk gemaakt door de inzet van tijd en kennis vanuit de partners van SIH-Noord en financiële ondersteuning van SNN/EFRO, de drie noordelijke Provincies en EZK.
Opgave is voor maximaal 2 deelnemers per bedrijf
Masterclass Digitale Connectiviteit