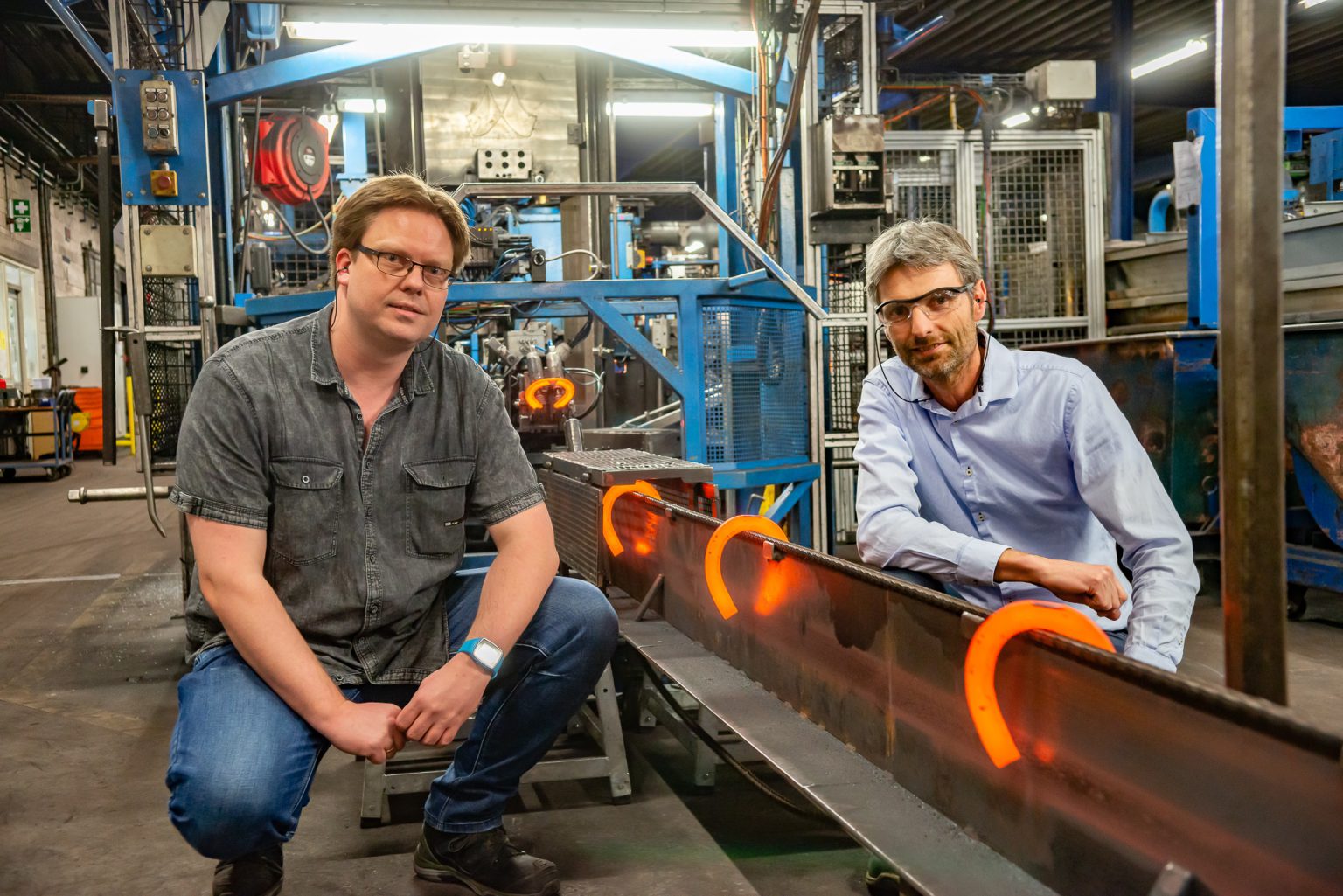 De Smart Factory Versneller
Maak samen een ontwerp van jouw eigen Smart Factory en een concrete investeringskalender voor de komende 5 jaar.
Voor wie?
De Smart Factory Versneller is specifiek bedoeld voor de grotere productiebedrijven met concrete ambities en plannen om te investeren in Industry 4.0.
Wat houdt de Versneller in?
Samen met geselecteerde Solution Providers gaan we 'de hei op' om een concreet plan te maken. We noemen dit de Smart Factory Versneller.
Nieuwbouw kan bijvoorbeeld een goede aanleiding zijn om de Versneller in te zetten, of een nieuwe vestiging van een productiebedrijf in Noord-
Nederland. De Smart Factory Versneller wordt georganiseerd in samenwerking met het cluster Solution Providers van NPAL.
Meer weten over de aanpak van de Smart Industry Versneller?
Contact
Goed om te weten
Alle betrokken partijen hebben individueel baat bij deelname aan de Versneller. Mochten er samenwerkingsafspraken gemaakt worden, zoals over financiële of vertrouwelijke zaken, dan komen die rechtstreeks tussen de partijen tot stand, zonder juridische of financiële verplichting richting Smart Industry Hub Noord.
Naar verwachting zal de Versneller van alle betrokken partijen een tijdsinvestering van ongeveer 10 dagen vragen. Deze tijd wordt niet door de Smart Industry Hub Noord vergoedt.
Smart Industry Hub Noord heeft een faciliterende rol. Zo brengen wij de deelnemers bijeen, helpt de toegewezen Coach het bedrijf bij het vinden van de juiste Solution Providers consultant, waardoor het bedrijf snel kan beginnen en modereren wij de sessies.
Deze dienst wordt niet gratis aangeboden. Er zijn beperkt provinciale MKB-vouchers beschikbaar, waarmee een tegemoetkoming in de kosten kan worden verkregen. Meer informatie over de vouchers en hulp bij het aanvragen, kunt u kosteloos krijgen via de SIH-Noordpartners Ynbusiness, GroBusiness en IkBenDrentsOndernemer.