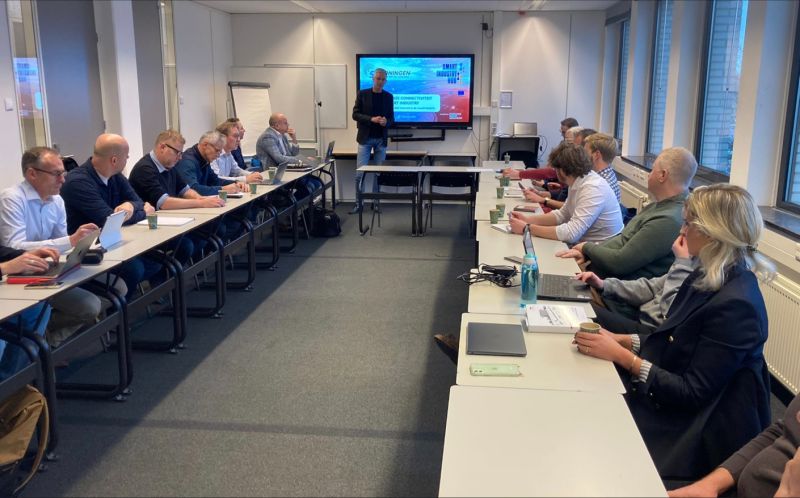 Volle bak bij Masterclass over Digitale Connectiviteit en 5G
23 jan 2023 | Volle bak bij Masterclass over Digitale Connectiviteit en 5G
Vrijdag 13 januari ging er een flinke groep deelnemers uit de industrie terug de schoolbanken in bij de Digital Society Hub.
Zij waren bijeengekomen voor de Masterclass over Digitale connectiviteit en 5G die de Smart Industry Hub Noord organiseerde. Aan  bod kwam onder andere welke mobiele digitale verbindingen mogelijk zijn.  En wat kan je straks met het 'echte 5G'?  De mogelijkheden voor een eigen 5G netwerk op de site of in de fabriek kwamen aan bod.  Ook werd duidelijk wat je allemaal nog meer kunt met een super snelle mobiele verbinding.
Met dank aan de sprekers Peter A. Rake van 5G, Floris Drijver van TNO, Mark Peters van IJssel en Jos Bredek van de Hanze.
Voor meer info over deze of andere Masterclasses, mail Auke Piet van der Meulen van NPAL: Noordelijke ProductiviteitsAlliantie.